New Garage Door Install Service
When installing a new garage door, or replacing a defective door, you want to make sure that you choose a reliable, certified, and licensed company. At A Better Door, we have installed thousands of garage doors throughout the greater Sacramento Area. Every door we install is adjusted and balanced properly, to eliminate premature wear and tear, and to eliminate any potential safety hazards. We stand behind our work, so you can rest assured that your garage door is not only beautiful but properly installed by one of our experienced technicians.
We know that the look and feel of your home are important, that is why we pay close attention to every detail before we finish. Your satisfaction is our top priority. So if you are thinking about replacing an existing door, or installing a new door, A Better Door is the solution for you.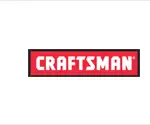 MILITARY & SENIOR DISCOUNTS
24-Hour Emergency Service - Fast Response
CA State Contractor License No. 871331