Garage Door Repair Service
Is it time to repair that damaged garage door? A damaged door can not only be an eyesore, but it can also many times be dangerous. Heavy doors can fall or get stuck, springs and chains can often break. It is often best to leave these repairs to certified, licensed and trusted garage door repair contractors like A Better Door. We are leaders in garage door repair and will be able to fix your garage door quickly and efficiently.  Call us today if you are experiencing any of the following issues with your garage door.
We specialize in damaged panels, broken springs, opener problems, hardware issues, and issues with rollers or hinges. You never know when you are going to need us, in the middle of the night, or in the middle of a storm. You can call us 24 hours a day, 7 days a week. We are here to help and look forward to serving you.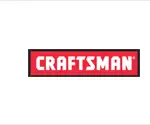 MILITARY & SENIOR DISCOUNTS
24-Hour Emergency Service - Fast Response
CA State Contractor License No. 871331